President's Message
by: Kathy Gillen, IWFA President 2019/2010
It is an honor to serve as your president. I am so grateful to be working with an amazing group of women who have volunteered to be on the board and lead this organization. Our mission is to create more opportunities to fish together and foster in the next generation of female anglers.
The Louisiana tournament kicked off our season with incredible fishing coupled with a Cajun food feast catered by a private chef. It was a winning combination of fishing, food and friendship! Thank you to Rebel Caplinger, Julie Hebert and Suzie Villere for hosting this legendary event year after year. Please see the article on the Louisiana Slam for more information.
This falls lineup includes a funament in North Carolina for Bull Reds September 6th – 8th  and the ever popular Islamorada Backcountry Tournament October 20th – 23rd.  All of our events are selling out in the first few days of registration. Make sure to put the registration dates on your calendar so you don't miss out. If you want to attend a sold out event please contact our tournament chair Brenda Moore to get on the wait list.  Often times we have cancellations that need to be filled. Thank you to all the women who host these awesome fishing events.
In addition to events, participating in monthly or annual awards is another way to get involved. To see all the annual awards,
Logon to the IWFA member website
Go to IWFA IScore Portal located under the Club Fishing menu. 
You will find all the Awards listed under the Awards Scoreboard menu. 
Here you will not only see the individual member standings, but also the type of award and rules associated with each of the awards. Notice there are still many opportunities to win in 2019. Of particular notice is the open field for two of our new awards the Sture Olsson Billfish Award and the Arostegui Trout Fly Fishing Award. Check out the beautiful awards and see if you might be one of the first members to receive this distinction. Those of you who fished Louisiana and planning to fish the Islamorada tournament will be in contention to win the prestigious Fleming Tournament Award.   Start filing your affidavits today and see how you might work your way up to the podium at our Annual Awards Luncheon and claim your victory.
To round out the fishing year we are excited to announce the next IWFA annual meeting and awards luncheon will take place on April 19, 2020 in Islamorada at the Fishing Club. The weekends event schedule will include two funaments. A Backcountry Funament on Saturday and on Monday an Offshore Funament. We are reserving some of the best guides in the keys for these events. In addition, we have made arrangements with La Jolla hotel to provide housing at a reduced rate for our members. Put these dates on your calendar and look for more info in the coming weeks on how to make your reservations. 
We are off to a great start with many other events in the planning stages for next year.  This prestigious 63 year old organization is a result of the remarkable women who have come before us. Please consider ways that you might give back to the club by becoming more involved and volunteering your time. There are so many opportunities!  We need sponsors for our young JR anglers, tournament and funament chairs, and persons with specific talents such as computer and social media skills to participate on committees. We should all be proud to be a part of an organization so rich in history.  It is up to us to continue to foster the organization into the next decade.  If you know of other women who are like minded and love to fish please ask them to join and help them get involved by participating in an event and making new friends out on the water.
---
Tribute to Maggie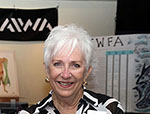 We are sad to announce the loss of one of our dear members, Margaret "Maggie"Brown of Naples Florida. Maggies love of fishing came later in life when in 2006 member Susan Gros took her fishing in Louisiana. She had tagged along with her husband Tom and a group of fly anglers.  Susan took her out spin fishing so that she wouldn't be stuck in the lodge. They caught huge Redfishand Trout all day long. The rest is history!  Maggie was "hooked" and joined the IWFA with Susan as her sponsor and mentor. Maggie never missed the Islamorada Tournament and was always a smiling face accompanied by her husband Tom. She will be dearly missed.
---
Oriental Funament
The International Women's Fishing Association is pleased to announce that we are planning for a weekend Funament in Oriental, North Carolina!
When:    September 6-9, 2019
Where:   The Coast of Oriental North Carolina
Who:      15 IWFA Members coming from across the globe for fishing, fun, food & general enjoyment!
Lodging:  River Neuce Suites on Mildred Street, Oriental NC
(Boutique Hotel on the Water with Kitchenettes) www.riverneuserentals.com
This event Sold-Out quickly, but if interest in what's happening in Oriental please note:
Five (5) boats are reserved and will be fishing three (3) anglers to a boat.  Drinks on the boats will be provided. Fishing will be two (2) split days on Saturday and Sunday. Departing in the mornings 6:15 a.m.- 6:30 a.m. and returning around 11:00 a.m. to enjoy lunch and some relaxation. At 3-4 p.m. we will go out again and fish the evening/sunset bite returning back to the dock by 8:00 p.m. The hotel is within walking distance to the Marina.  
The registration fee was $1,165 per person and this included fishing for two (2) days and three (3) nights lodging.
Islamorada LTT 2019
We are pleased to announce the 
Islamorada Backcountry Tournament
 to be held October 21-23 is 
SOLD-OUT
. The Kickoff dinner and Captain's meeting will be Sunday, October 20 at the Islamorada Fishing Club. Registration fee is $1,495.00 and includes three (3) days of fishing, breakfast each morning, the Wednesday evening awards dinner and a light dinner for kickoff on Sunday.  There will be Division I - spin and Division II - fly.
In the event of a cancellation please contact Brenda Moore 

[email protected]

 to be added to the waitlist.

---
Mother/Daughter IWFA Spotlight

"Passing the Baton to the Next Generation"
Our IWFA Membership is growing in the right direction and there is nothing that touches our hearts more than seeing the Mother/Daughter members in our organization.  
The Caplinger Family is from Louisiana and Rebel, who has been a member of IWFA since 1997, has passed the torch to her daughter, Addie. Addie Caplinger has literally been fishing her entire life. Her mother, Rebel, fished all through her pregnancy, even wade fishing a few months before her due date. Together, Addie and Rebel have fished in small ponds, bayous, rivers and the Gulf of Mexico. They have travelled and fished in the Bahamas, Belize, Guatemala, Dominican Republic and Costa Rica. As soon as IWFA started the Junior Angler Program, Addie was signed up and turning in points. She won the first Junior Angler Top Service Award. This past year she joined IWFA as a full member and fished her first tournament, the Louisiana Slam tournament. We know we will be seeing much more of this dynamic duo on our tournament scene!
Another very special Mother/Daughter duo are Linda "Lin" Dockendorff and Jennifer "Jen" Goodell. 
Jen said, "My mom, Linda Dockendorff, is responsible for "turning me on" to fishing!"  As a science teacher and nature lover, Jen always loved being outdoors, but her mom caused her to catch the "fishing bug."  Jen moved to Illinois, but when she would visit Lin at her Sarasota home, they would frequently fish off the docks in Sarasota bay.  As Lin's interest in fishing grew and she joined IWFA in 2007, she introduced Jen to the IWFA group known as the "Sarasota Girls", who are known to have a proficiency for fun! Jen finally took the plunge in 2013 when the Louisiana tournament fell during her summer break from teaching and Mom, Lin, demanded that they enter the tournament together; knowing full-well the "Sarasota Girls" would be in tow! They love the fact that IWFA is such a win-win because not only do they get to fish with awesome women, but they get time together and Lin is such a good fishing role model, according to Jen.  To quote Jen, "When I get frustrated with my performance in a day on the water or in a tournament, she is always so positive!  No matter how I do, she has a smile on her face and a beer in her hand for me when we get back to the docks. I just love fishing with her!"  Jen's love of fishing with Lin is also one of the reasons she is on the IWFA Junior Angler committee wanting to encourage more members to get their daughters and granddaughters involved in our club so they can have the same positive experiences.  Jen's goal:  "Now, I only have to turn my own daughter on to fishing!"  - We wish you luck, Jen!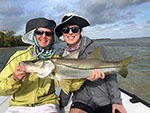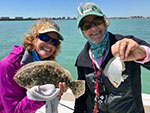 ---
Louisiana Slam Results & Pictures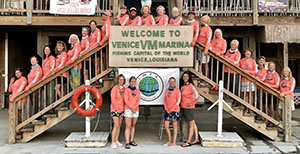 Written by:  Julie Hebert, Co-chair of Louisiana Slam 2019
Louisiana Slam 2019 Chairwomen: Suzie Villere, Rebel Caplinger & Julie Hebert
Once again, the I.W.F.A. anglers were guided by Louisiana's best professional fishing guides operating out of the Venice Marina.  They used many different tactics such as targeting inland marsh coves for reclusive redfish, open bays for bull reds, taking a ride to the west in search of flocking birds for speckled trout, and bouncing the drop-offs for flounder to hit the most Louisiana Slams.  Regardless of their plan, our Venice Pros put almost 1500 fish in the boat on 10# class PowerPro Braid.
The individual awards are as follows:
 First Place Over: all Angler trophy for the  second time Susan Villere, a local angler who fishes Grand Isle and resides in Mandeville, LA.
 Second Place: Linda Harper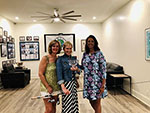 Third Place: Nancy Llacuna, who also took home the prestigious Newcomer's Award, whom resides in North Carolina and Florida respectively.
High Point Angler Day One: Linda Harper started the tournament with a bang.
High Point Angler Day Two: Becca deRosa
High Point Angler Day Three: Ellen Matthews who turned on the heat on day three to earn High Point Angler.
The "First Fish Caught" award went to Linda Dockendorff; the "Last Fish Caught" award was earned by Ellen Matthews, competing to the very end!  Ashley Bahen also fishing the tournament for the first time received the just-for-fun "Most Spots" award for her redfish with 21 spots. Brenda Moore just edged out Linda Harper for capturing the coveted "Louisiana Slam" trophy by catching all 3 qualifying fish of Redfish, Speckled Trout and Flounder in a single day!  
The following ladies took home impressive Team Awards:
First Place Team: Nancy Llacuna, Aledia Tush, Addie Caplinger, and Linda Harper
Second Place Team:  Ashley Bahen, Rosemary White, Connie O'Day, and Rebel Caplinger
Third Place Team: Jill Gaddis, Mary Weingart, Kathy Gillen, and Serena Wilson
Without a doubt, the rest of the fabulous ladies just had a lot of fun!
Special thanks go out to our hard-working Louisiana guides who excelled to capture 1st, 2nd and 3rd place respectively.  Congrats to Boola Landry for being "Top Captain", Richie Taranto, Jr., and Cade Thomas for their professionalism and dedication to the success of our tournament! 
As one can imagine with almost 1500 fish caught, Venice is definitely hot, hot, hot!  Put us on your bucket list of tournaments, as we welcome back the ladies of the IWFA to the beautiful and fruitful waters of Venice, Louisiana!  Until next year…tight lines!
"A special thank you to the sponsors of the IWFA Louisiana Slam Tournament to include:  Columbia, Shimano, PowerPro, Venice Marina and the New Orleans Big Game Fishing Club!"
---
Who doesn't Amazon?  Don't forget to SMILE!
The IWFA Scholarship Trust has some wonderful news! As of May 12th we are part of the Amazon smile program. When you log in to do some shopping on your regular Amazon Page, please go to Smile.Amazon.com. When the smile page comes up you will see that you can choose a charity to receive a donation when purchasing from Amazon. Please select IWFA (International Women's Fishing Association) & we will receive 0.5% of your purchase price. Then, whenever you shop, just make sure you are on the Smile.Amazon.com page and all of your purchases will work with this program! Let it rain donations from Amazon…it makes us SMILE!
If you would like to make a tax deductible donation to the IWFA Scholarship Trust, please send your donations to IWFA SCHOLARSHIP TRUST, PO Box 460387, Ft. Lauderdale, FL 33346-0387 and feel free to research our endeavors through the following link: http://www.iwfa.org/scholarship.
---
Facebook Posting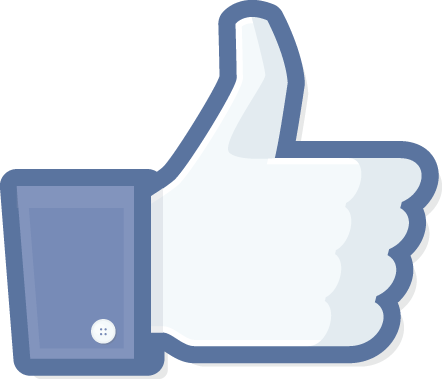 Post on the IWFA FaceBook Page…Here's How!
Let's all stay connected by sharing our fishing experiences and photos on the open FaceBook page!  Just like your personal FaceBook account, you can make a post to our group and connect with others that may want to share in the same experience.
Here is how to quickly post from your own phone or computer:
From your FaceBook Page type "International Women's Fishing Association" in the search bar
You should now be able to click on the IWFA Face Book Page
Below the Main Organization Name there are several tabs (Home/About/Photos/Events/Videos/Posts/Community); Select Posts
Once Posts has been selected, there will be an option for you to "Write Something" and post a picture using the photo icon.  Only 1 picture per post can be uploaded on an organization website.
See photo for guidance…it's just that easy!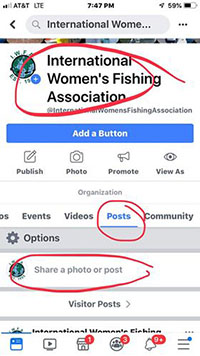 Congratulations to our Monthly Award Winners 
Turning in those affidavits could put you on the list! 
April Milestones
Allison Stattner 1st Monthly Award

Melissa Littlewood 25th Monthly Award
May Milestones
Shelly Parker, Auburndale, FL - 25th Monthly Award 
June Milestones
Brenda Moore, Pearland, TX - 75th Monthly Award

Mary Edmunds , Marengo, IL -  75th  Monthly Award

Cheri Tindall, Islamorada, FL -  50th  Monthly Award

Nancy Llacuna, Cape Coral, FL - 25th  Monthly Award

Mary Parker Weingart, Mukwanogo, WI- 10th  Monthly Award

Wynn Smith, Louisburg, NC- 10th  Monthly Award
July Milestones
Chessy Rica, Palm Beach, FL, 10th Monthly Award
---
Meet the women fishing to become Master Anglers!
The Master Angler Program is a distinguished program with three anglers currently involved with the below standings:
Roberta Arostegui - 8 species, 3 on the spin category, 3 on plug, 2 on fly
Pam Marmin - 5 species with 2 on spin, 1 on plug, 2 on fly
Lisa Everett - 2 species, both on Spin
In order to qualify to compete for the Master Angler Program, an IWFA member must have over 500 Monthly Awards!  Once qualified, there is a list of 37 species to catch on either fly or spinning gear.  For more information on the Master Angler's Award or any other awards, please see the IWFA.org website and specifically the following link: https://www.iwfa.org/award-descriptions


Turn in those Affidavits ladies to qualify for this prestigious class of anglers!
---
STUDY BREAK FOR IWFA JUNIOR ANGLERS!
Announcing the IWFA Junior Angler Fall Funament
September 1 – November 30, 2019
A new kind of virtual Funament is rolling out for our Jr. Anglers.  Take the edge off of all that studying this fall with a Fishing Break!  Fish anywhere and anytime for any species on the Jr. Angler list in the fall months to compete for some exciting prizes.   More details will be sent to all the Jr. Anglers and their Sponsors, as well as posted on the IWFA website.  Keep up your grades and tight lines to all our Juniors & Don't forget to use your social media to post amazing pics with your catch on our Facebook page!  Prizes will be announce in December for our winners!
JR Angler Mentors Needed
 Any IWFA member that is interested in being a mentor or would like to sign up a Jr Angler from the ages of 6-18 please contact the IWFA Junior Angler Chair Jenny Goodell at [email protected]
Junior Angler Lyris learning proper release and fish handling techniques from her Grandma, Lorraine Francis.
---
welcome to our new members!!
Debra Blanchard from Pierre Part, LA
Joanie Hynes from Hampstead, MD
Dr. Mary Maida from Canandaigua, NY
Mrs. JoEllen King Wilson from Punta Gorda, FL
Kinslee Ewing from Palm City, FL - JR Angler Member
Heidi Freihafen, Satellite Beach, FL - JR Angler Member
---
 
Permission to Use Member Photos: 
To share with our current members and generate new members we use photos from the luncheons, fundaments, tournaments and individual photos that are shared with us from members in the group. However, we do not want to violate anybodies privacy in any way. We are asking if we can use photos on the website, social media and the newsletter. If for any reason you would not like your photo shared please send an email to [email protected]. We appreciate each one of you! Thanks.